Your Texas City Sprinkler Installation Specialists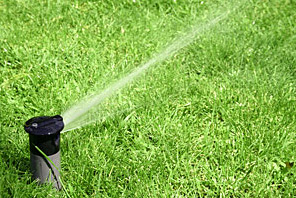 You know how there are doctors that do family practice and then those that specialize in certain things like cancer or surgery. We're like a combination of both. We are the local Texas City sprinkler installation doctors who can do general maintenance and keep your system from getting sick. But we are also specialists. A few of the staff have gone above and beyond and taken extra classes from Hunter and Irritrol. They've learned how to do sprinkler head rebuilds and full blow out and winterizing services. And before you say you don't need a winterization, I'll just say Polar Vortex. You don't have any idea how many backflow devices we had to replace this year because they weren't properly winterized.
Sprinkler Head Repair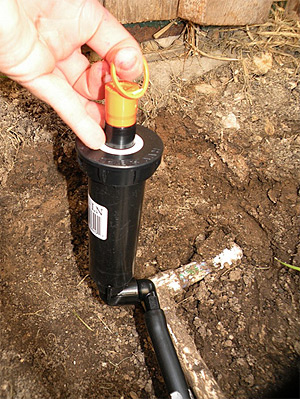 We know that sprinkler head replacement is the number one job done by sprinkler repair teams in Texas City. That's okay, anyone in this business ought to be able to switch out a sprinkler head without any problem. The issue is that people who are not familiar with the system you are using could put in the wrong replacement or, worse, put in a compatible one but calibrate it wrong.
We are professionals. We carry only high-quality, factory direct replacement parts. You won't see anything from Lowe's or the Home Depot here. Our trucks are stocked with both the replacement heads and all the correct tools to install them. That means we have the Hunter sprinkler key and more.
Before we pull up a sprinkler had to replace it, we'll look to see if it can be repaired. There is no better part than the one that is already in place, so if it can be unclogged or refitted without too much trouble, we'd rather do that than change it out. It's cheaper for you and better for the system as a whole. Sometimes the problem is a rusted spring or dirt in the riser. These 5 minute repairs can save you hundreds of dollars over replacement parts.
Winterizing and Blow Out Service In Texas City TX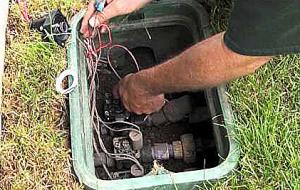 We've been doing blow out service in Texas City since we first opened our doors. It wasn't a very popular service, being on the Gulf, but all that is about to change. After the freezing temperatures we saw last year, we've already secured several winterizing jobs for this October. Consider that the cost of a blow out is ten times less than replacing a residential backflow device and you'll see the appeal.
The polar vortex reminded us just how bad we are at predicting the weather over the long term. Don't let your irrigation system fall victim to the ice of December and January. Get on the list for a blow out and winterizing service today.